JNBL has invested significantly in infrastructure, modern technology and Research and Development. The Superior quality of JNBL's product has been possible because of its automated plant's machineries and strict quality controls equal to the global standards. The Company has made substantial investment for enhancement of production capacity and automation of the production process. This includes installation of two fully automated UV printing lines and automation of press and assembly line.
Manufacturing plan at Dhaka & Chattogram
JNBL has two manufacturing plant situated at Dhaka and Chattogram. According to customer demand products are delivered from preferred factories. Aiming to build more resourceful infrastructure JNBL Dhaka factory's construction is under way, hopeful to complete by the year 2021.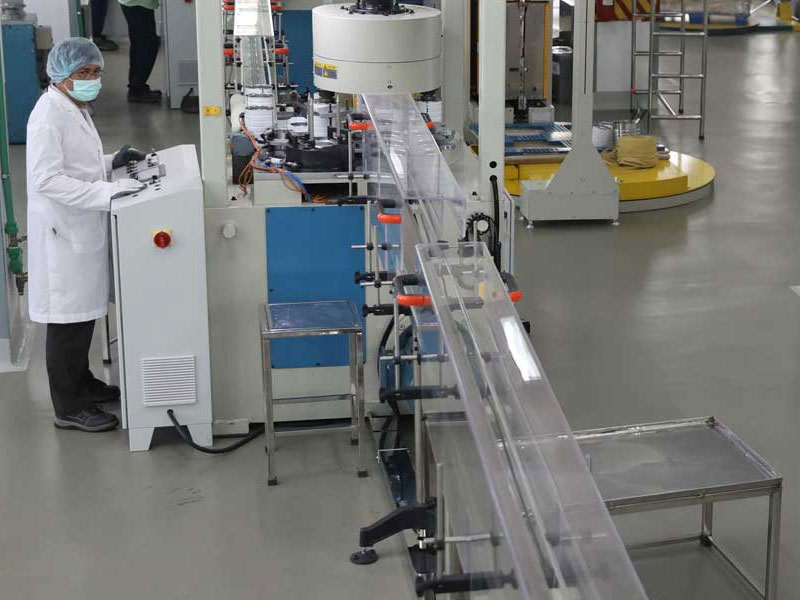 25 Million yearly production capacity
JNBL produce 25 Million containers yearly through its automated plant machineries. The verity of production includes different pack sizes and as well as different grades of products.
Dedicated Food Grade zone
In the year 2016, JNBL introduce global standard food grade zone in Bangladesh for the first time. The introduction of food grade zone opens many opportunities for food grade product manufactures where they had to import food grade containers from abroad.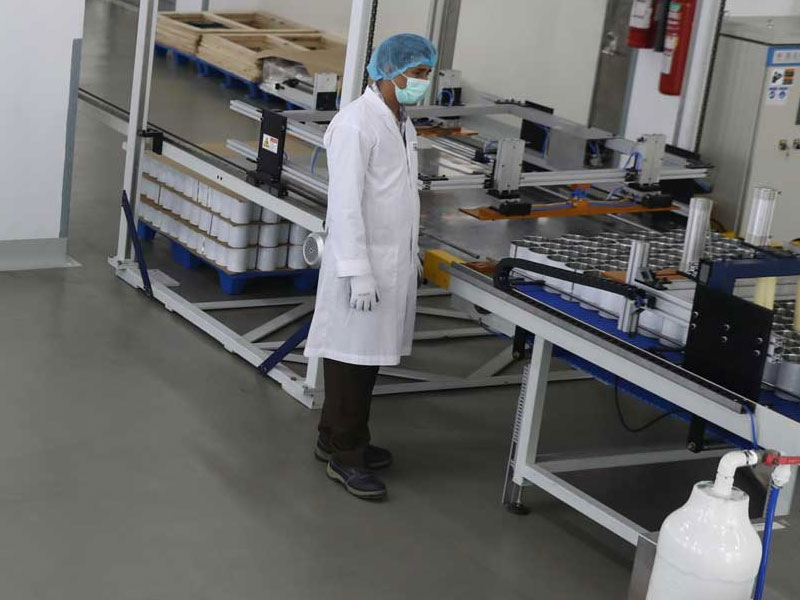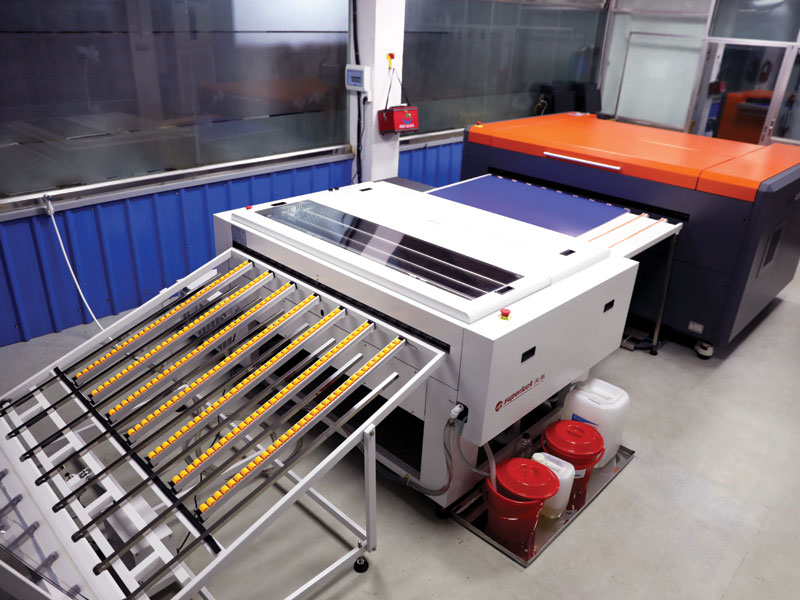 In house CTP (Computer To Plate) system
JNBL has in house CTP system (Computer to plate) which ensure anti adulteration of customer's artwork. There is no logical way to duplicate the printing plates.
2 head UV Printing Machine
JNBL has 2 head UV printing machine that ensure the best color matching as well as improved printing job time. In addition we have 1 coater machine and 1 conventional printing machine with dryer oven.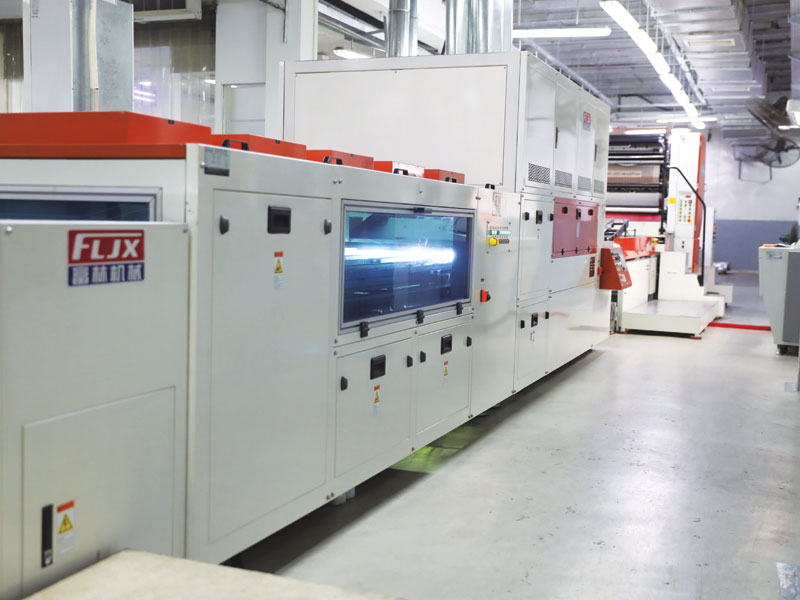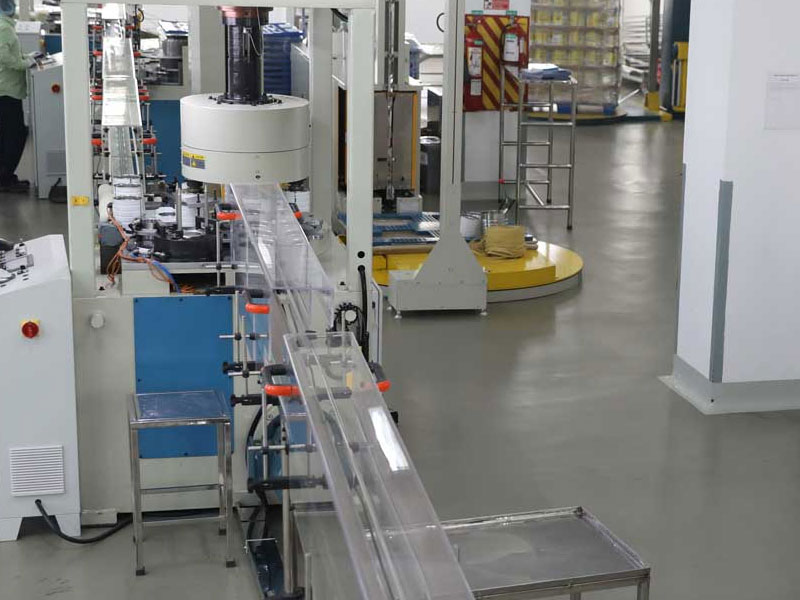 Automated Assembling Machine
JNBL introduce process automation through automated assembling machine. That ensure less human involvement in the process and better production quality.
Automated press machine ensure precise component specification and the best quality.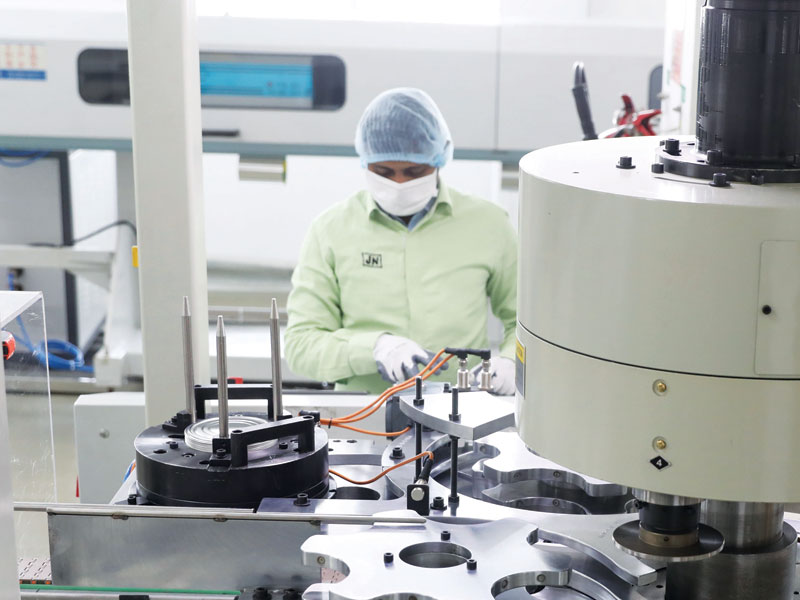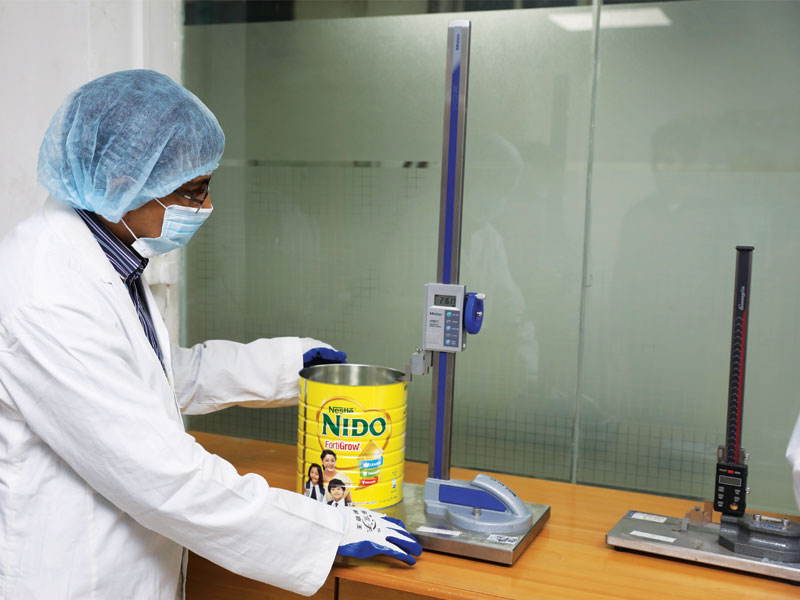 In house Quality Assurance and R&D lab
JNBL has developed in house quality assurance lab to ensure 100% quality control before delivery in customer place. A dedicated quality team continuously monitors every logical check point of production.
JNBL invest on human resource development to excel on professional field. All the technical persons are highly experienced and adequate in their own field.